Milonga Toca Tango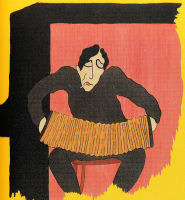 Every 1st and 3rd Sunday of the Month
Hosted by Florentino Guizar and Krista
Conveniently located near the freeway, the cozy intimate studio offers a great floating dance floor, a fantastic sound system, a friendly crowd and great hosts!
Intimate atmosphere
Floating dance floor!
Friendly environment and hosts
Great music
Traditional tango, milongas, and valses
A generous portion of Tango Nuevo
7:30 PM
ALL LEVELS CLASS:
8:00 PM-11:00 AM MILONGA "Toca Tango"
Milonga $10
Class $5 (Free with Milonga!)
North County Dance Arts
12750 Carmel Country Road, Suite 103,
San Diego, CA 92130
Location
Map of North County Dance Arts
Picture forthcoming
What people say about milonga Toca Tango:
""
"."