Tango with Your Valentine!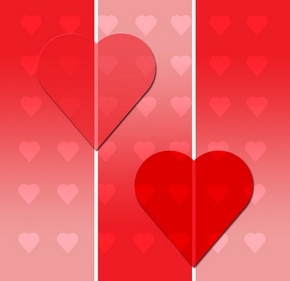 Looking for something new and romantic for Valentine's Day? Want something to bring you closer to your loved one?

"Tango with your Valentine!" on Valentine's Day!!
Join us for a fun movement-oriented class to enhance non-verbal communication and connection between each couple.
a romantic valentine's day activity to bring you closer to one another
Sunday, February 14
4-6 p.m.
Studio K Dance & Fitness
9340 Clairemont Mesa Blvd, SD, CA 92123
$50/couple

Register Today!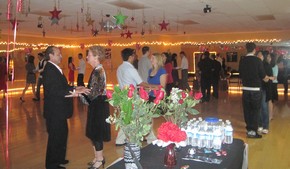 No previous dance experience required
No memorization of steps or patterns
Learn about one another
Have fun together
Appropriate for all ages
During the lesson, couples will explore issues of trust & patience, master non-verbal communication and learn to move together as one in order to dance tango by the end of the two hours.
Couples will learn to communicate with their bodies using techniques from modern dance, games, and other non-traditional dance instruction. Men will not have to memorize steps or patterns, and women will be free to close their eyes and follow completely. The couple will have fun while learning how to physically and mentally connect and communicate with one another.
Participants will enjoy chocolates, strawberries, a tango demonstration, and, of course, ladies will receive a rose.
According to previous participant Bonnie Goltz, "We learned to give-and-take and to read each other's bodies as we moved." Her husband adds, "Dancing made us feel sexy and confident and that translates into a stronger relationship."
Don't miss this romantic opportunity to connect with your Valentine!
Pre-registration highly recommended as space is limited.

Register Today!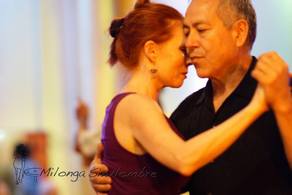 About the Instructors
Florentino Guizar has taught hundreds the art of moving together as one. With over 15 years experience teaching tango to beginners and experienced dancers alike, Florentino and partner, Jennifer Thomas, will get you moving together as one. By the end of the class, you will experience that connection and communication that make Tango a romantic sensual dance. Jennifer Thomas is an accomplished dancer who brings her wealth of dance and movement experience to have you move easily and confidently on the dance floor.
Regular events
Milonga Toca Tango
Join us every 1st and 3rd Sunday of the month at a cozy intimate studio featuring a great floating dance floor, a fantastic sound system, a friendly crowd and great hosts! Conveniently located near the freeway. read more
Milonga Verdemar
Dance in the great outdoors. Each month in a special location selected for its natural beauty and setting. We will dance on portable dance floor and small sound system.Receive Notification
see all